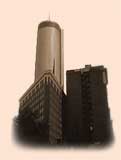 Building Cities : Books
Allen, Frederick. Atlanta Rising: The Invention of an International City, 1946 -1996. Marietta, GA: Longstreet Press, 1996.
Displaced in the New South. University of California Extension Center for Media and Independent Learning. Berkeley, CA. order # 38317.
Fleischman, Paul. Seedfolks. New York: Harper Trophy, 1997.
Hayden, Dorlores. The Power of Place: Urban Landscapes as Public History. Cambridge, Mass: MIT Press, 1995.
Lockerman, Doris. The Man Who Amazed Atlanta: The Journey of Franklin Miller Garrett. Atlanta: Longstreet Press, 1996.
Zukin, Sharon. The Cultures of Cities. Malden: Blackwell Press, 1995.