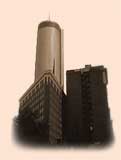 Building Cities : Digital Resources
"The High Museum of Art: An Architectural History of the Museum." High Museum of Art Home Page. 30 May 2002 <http://www.highmuseum.org/inframeabout.htm>.
Metro Atlanta Home Page. 2001. Atlanta Chamber of Commerce. October 11, 1999 <http://www.metroatlantachamber.com/>.
Site showcases the dynamics of the Metro Atlanta area. Spotlights Atlanta as international city.